Canada and the UAE enjoy a prosperous relationship
In 2022, the United Arab Emirates (UAE) was Canada's largest merchandise export market in the Middle East and North Africa (MENA) region and Canada's 21st globally, with $1.8 billion of merchandise exports. The UAE ranks among the top 10 largest source countries for FDI to Canada.
Canada was Dubai's top source country for FDI capital to Dubai in 2022. The country accounted for 41 per cent of the total value of investment flows. More than 200 Canadian companies have an operational presence in the UAE. It is estimated that 40,000 Canadians live and work in the UAE.
The Canada-UAE Business Council (CUBC)
Our C-level members are leaders in their respective sectors and in this important bilateral relationship. They are investing, building, creating jobs, and operating major assets within each country's borders.
The CUBC aims to increase these activities, to celebrate them, and to open doors to new possibilities.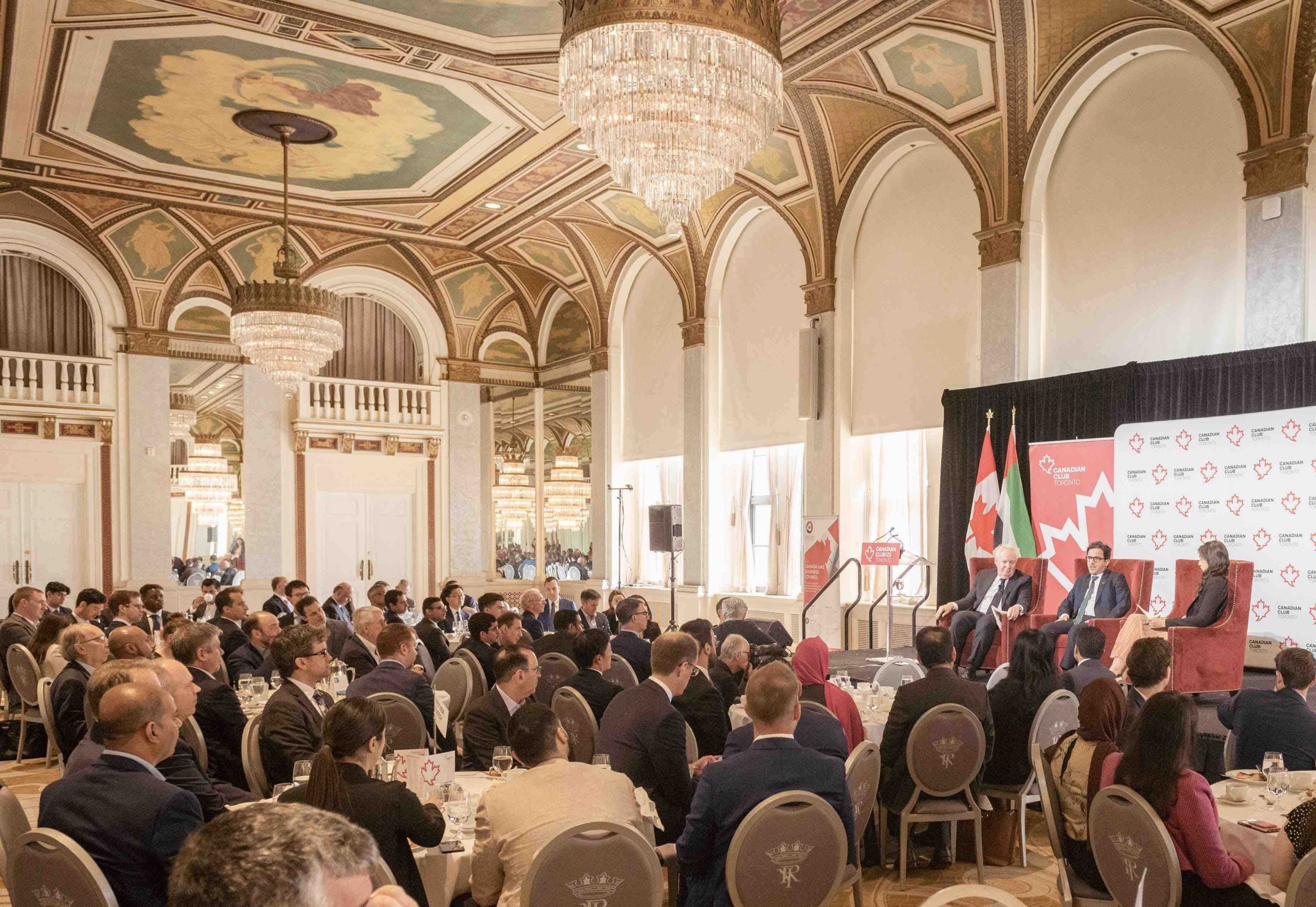 Our vision
Our Vision is to achieve the shared goal of enhancing economic prosperity for both countries.
The Canada-UAE Business Council is the premier business-led organisation promoting trade and investment between Canada and the UAE.
Our Mission is to facilitate long-term relationships and strategic initiatives that will improve overall bilateral market-accessibility and will increase diverse trade and investment opportunities.
OUR MEMBERS
---
Our members are senior decision-makers of best-in-class private corporations and organisations
November 24, 2023

---

Environment and Climate Change Canada (ECCC) has officially unveiled Canada's pavilion program at COP28.

October 30, 2023

---

The Canada-UAE Business Council is pleased to introduce and welcome its new corporate member, BlackBerry.

October 25, 2023

---

The Canada-UAE Business Council hosted yesterday a luncheon in Abu Dhabi with the Honourable Mélanie Joly, Canada's Minister of Foreign Affairs.